Phillip Island Accommodation Search
For Cheap, Luxury or Discount Hotels around Phillip Island
Accommodation in and Around Phillip Island, Victoria, Australia
Phillip Island is a popular tourist destination located in Victoria, Australia. The island is a natural wonder with beautiful beaches, wildlife parks, and nature reserves. There are many great accommodation options in and around Phillip Island for visitors to choose from.
The following are some of the best places to stay while on Phillip Island:
1. Ramada Resort by Wyndham Phillip Island
The Ramada Resort is located on the outskirts of Cowes, the main town on Phillip Island. It features modern guest rooms and apartments that come equipped with a kitchenette, a private balcony, and free Wi-Fi. The resort has two outdoor swimming pools, a hot tub, and a fitness center. There is also an on-site restaurant and bar.
2. Silverwater Resort
Silverwater Resort is located about 20 minutes from Cowes on Phillip Island. It features luxury guest rooms, apartments, and villas that come with either a balcony or a patio that offers stunning views of the surrounding hills and Westernport Bay. The resort has a heated indoor pool, an outdoor pool, a children's pool, and a spa. There are also two on-site restaurants and a bar.
3. The Waves Apartments
The Waves Apartments are located in the heart of Cowes on Phillip Island. They feature fully furnished and self-contained apartments that come with a private balcony, a kitchenette, and free Wi-Fi. The apartments are within walking distance of the beach, the pier, and the shops and restaurants in Cowes.
4. Beach House on Lovers Walk
Beach House on Lovers Walk is a cozy bed and breakfast located in Ventnor, a small town on the southern coast of Phillip Island. It features three guest rooms that are decorated with vintage furnishings and come with a private bathroom, a TV, and free Wi-Fi. Guests can enjoy a complimentary breakfast each morning in the dining area or out on the terrace.
5. Phillip Island YHA
Phillip Island YHA is a budget-friendly accommodation option located in Newhaven, a town on the northwestern tip of Phillip Island. It features dorm-style rooms and private rooms with either shared or en-suite bathrooms. The hostel has a communal kitchen, a TV lounge, and free on-site parking. It is within walking distance of the ferry terminal, where visitors can catch a ferry to French Island or the Mornington Peninsula.
Phillip Island has many great accommodation options for visitors to choose from. Whether you're looking for luxury or budget-friendly lodging, there is something for everyone on this beautiful island.
This is the worlds leading discount accommodation cross search engine

save up to 80%


This is the same set of services most travel agents use, Free to bookmark and share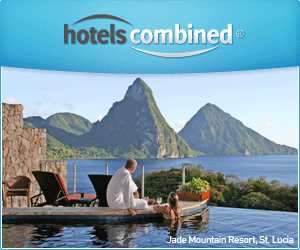 This is the site for Phillip Island Victoria . Are you searching in the right Australian Region?
MOVE PORTAL